Asbestos in Schools
The majority of schools built after the second world war and 1999 will contain asbestos containing materials.
The Control of Asbestos Regulations 2012 provides the legal responsibility for all schools, colleges and universities to have an effective asbestos management plan which is proactive.
All staff and children should have access to a safe and effective work and training environment.
Ineffective management of asbestos does provide a risk to staff and children.
Between 2003 and 2012 there were 224 mesothelioma deaths where the deceased's occupation was recorded as "Teaching Professionals". Those included were Nursery Nurses, Teaching Assistants and School Secretaries. Not included were caretakers, cleaners and maintenance staff, groups of workers who are more likely to be at greater risk.
The HSE Inspection of Schools 2013/14 mentioned that some schools were found not to be fully compliant with the regulations, including the lack of plans to manage asbestos materials and the need for adequate training of staff and poor communications with contractors working on site.
IASS Ltd have almost 20 years' experience of asbestos management in schools and colleges', both local authority and private:
Asbestos Management and Refurbishment Surveys
Asbestos Management Plans (Assistance in creating a site specific plan)
Duty to Manage Training Day (for the Duty Holder and any Assistants)
Asbestos Awareness Training (for staff including teaching professionals, caretakers and maintenance staff)
Testimonials available for all works carried out
Contact Head Office on 01782 388 675 or Mike Hall 07779 537891
Or complete our online form (right) for further information.
Asbestos advice wherever and whenever you need it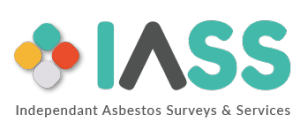 Register your interest in a course